Start-up Exhibitor: Electrified Thermal Solutions
Electrified Thermal Solutions, Inc. (ETS) is decarbonizing industry with new electric heating and storage technologies. ETS's Joule Hive™ thermal battery turns intermittent renewable electricity into constant industrial-grade heat. It is a stack of electrically conductive firebricks in an insulated container, which may be installed on-site as a drop-in replacement to fossil fuels in even the hottest industries.
The system charges by running electricity directly through the bricks to joule-heat them, circumventing the operating limits of today's electric heaters. The same bricks store thermal energy up to 1800+oC with minimal thermal loss for hours or days until needed, ensuring the least cost electricity is used to power the system.
Find out more about Electrified Thermal Solutions: https://www.electrifiedthermal.com/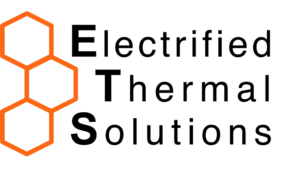 Let's talk  – Contact Fern Millican, Partnerships Director
Get in touch with Fern Millican to learn how you could partner with us. From our membership base across the Decarbonization Leaders Network through to keynotes or tailored small group workshops at the summit – we have the right partnership for you that will put you in front of an audience keen to understand how you can help them decarbonize.
Fern Millican
Partnerships Director, Decarb Connect
fern@decarbconnect.com
Book a meeting in Fern's diary