Thank you to our 2023 Sponsors and Partners
Platinum Sponsor: Shell Energy
Shell Energy helps businesses build a better energy future by providing reliable and cleaner energy solutions across a global portfolio of power, gas, carbon credits, and energy efficiency offers. We are active across all stages of the energy value chain from production, transport and storage to trading, sales, and customer service enabling us to provide flexible products to meet your needs.
Find out more about Shell Energy:  https://www.shell.com/shellenergy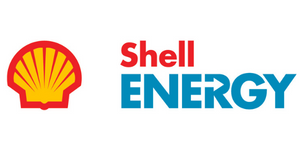 Gold Sponsor: DRAX
UK-based, Drax is a renewable energy company operating globally. We manufacture sustainable biomass pellets in North America, supplying clients worldwide as well as our power station in North Yorkshire. Our hydro-electric and pumped hydro storage assets in Scotland also generate renewable electricity. As the country's largest source of this power, we're vital to the UK energy system. We also supply renewable electricity to the UK's large-scale businesses and organisations, while supporting their Net Zero ambitions by helping them reduce energy usage, costs and emissions. We're progressing options for bioenergy with carbon capture and storage (BECCS) and aim to remove 12Mt of carbon dioxide emissions by 2030.
Find out more about DRAX: www.drax.com/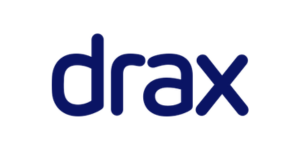 Silver Sponsor: Johnson Matthey
Johnson Matthey's vision is for a world that is cleaner and healthier, today and for future generations. With a 200-year track record of solving complex problems with world-class chemistry, we use our core scientific capabilities to tackle global challenges. The window to mitigate the worst effects of climate change is rapidly closing and the world's largest industries are challenged to decarbonise quickly. Our Low Carbon Solutions business provides innovative solutions to decarbonise existing processes and plants across the chemical and refining industry. For existing hydrogen and methanol plants, CLEANPACE enhanced carbon capture solutions can reduce CO2 emissions by up to 97% today.
Find out more about Johnson Matthey: www.matthey.com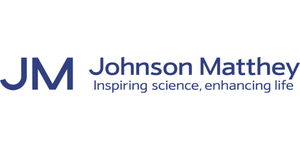 Silver Sponsor: Technology Centre Mongstad (TCM)
Technology Centre Mongstad (TCM) is the world's largest and most flexible test centre for developing CO2 capture technologies and a leading competence centre for carbon capture. TCM is advancing carbon capture for a cleaner and greener future, by bridging the gap between technology developers, science and industrial application of CO2 technologies.
Our main objective is to test, verify and demonstrate different technologies related to cost-efficient and industrial scale CO2 capture. Moreover, we provide advisory services to carbon capture projects. Our goal is to facilitate the advancement of carbon capture technology for mass deployment across industries. We are an important part of Norway's contribution to mitigate climate change.
Find out more about Technology Centre Mongstad (TCM): https://tcmda.com/

Bronze Sponsor: ClimateTrade
ClimateTrade is a pioneering organization that is dedicated to providing innovative climate solutions, with the aim of empowering large-scale decarbonization efforts. We offer a comprehensive suite of 360 climate solutions, including our plug-and-play API and White Label products that allow companies to seamlessly integrate climate action into their customer journey, enabling businesses to effectively tackle scope 3 emissions and offer carbon-neutral products and services to their final consumers.
Furthermore, our climate marketplace, built on blockchain technology, features over 140 certified sustainable projects that individuals and businesses can finance directly. By offsetting their carbon footprint through these projects, they can make a tangible difference to the environment and support sustainability initiatives that benefit us all.
Find out more about ClimateTrade: https://climatetrade.com/
Bronze Sponsor: Carbon Re
Carbon Re is an artificial intelligence and climate tech company developing the worlds first AI-powered platform for decarbonising energy-intensive industries; our technology has the potential to remove gigatonnes of CO2 from global carbon emissions each year.
By reimagining the way we make things, Carbon Re will remove Gigatonnes of CO2-equivalent from humanity's emissions each year: optimizing factories with data; redesigning manufacturing systems and developing new production processes; and accelerating the development of new climate-friendly materials. Our focus is on the biggest opportunities and the biggest challenges, sectors such as cement, steel and glass production.
We know that for a 50% chance of keeping below 1.5 degrees global warming by 2050, we need to leave 90% of known coal reserves and 60% of known oil & gas reserves in the ground.
Find out more about Carbon Re: https://carbonre.com/
Carbon Neutrality Partner: ClearBlue Markets
ClearBlue Markets ("ClearBlue") is an award-winning carbon market company whose team has pioneered the carbon markets since 2000. The ClearBlue team has unmatched practical experience in all aspects of global carbon markets, including market analysis, regulatory analysis, strategy development, carbon allowance trading, offset sales, structured deals, reporting and compliance management.
Find out more about ClearBlue Markets: www.clearbluemarkets.com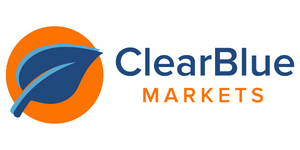 Media Partner: Carbon Herald
Carbon Herald is an independent online media covering the emerging carbon industry. We are focused on the companies, organizations and people that work in carbon capture, carbon removal and carbon markets.
We provide daily news and updates about new partnerships, investments, policy, technology and science from across the globe. We also feature in-depth interviews with CEO's and key professionals working on decarbonization.
Our core team consists of Vasil Velev as editor and Petya Trendafilova and Violet George as journalists.
Find out more about Carbon Herald: https://carbonherald.com/

Media Partner: ESG Today
ESG Today is a site dedicated to covering Environmental, Social and Governance (ESG) issues for investors.
Environmental and social awareness are on the rise globally, but until recently have been nearly absent in the investment process of professional investors. We believe this is changing, and in a big way. Allocations into sustainable investing mandates have been growing significantly. Innovations in sustainable finance are proliferating. Capital flows into sustainable investments are booming. And investors are increasingly demanding sustainable business practices and transparency from issuers.
Find out more about ESG Today: https://www.esgtoday.com/
Media Partner: Carbon Capture Journal
Carbon Capture Journal is the world's leading magazine for carbon capture storage and utilisation, published by Future Energy Publishing in London. We have been publishing since 2007.
Find out more about Carbon Capture Journal: https://www.carboncapturejournal.com/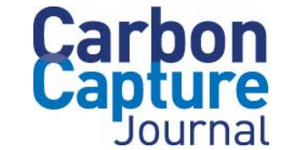 Global Knowledge Partners
Let's talk  – Contact Fern Millican, Partnerships Director
Get in touch with Fern Millican to learn how you could partner with us. From our membership base across the Decarbonization Leaders Network through to keynotes or tailored small group workshops at the summit – we have the right partnership for you that will put you in front of an audience keen to understand how you can help them decarbonize.
Fern Millican
Partnerships Director, Decarb Connect
fern@decarbconnect.com
Book a meeting in Fern's diary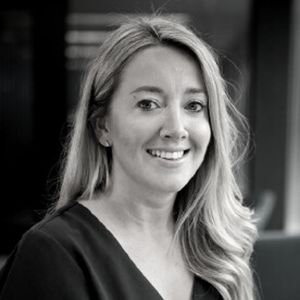 Sponsorship Opportunities
At Decarb Connect, we offer a plethora of opportunities across our global platform to meet your objectives, whether you want to find new leads, evaluate new partnership opportunities, amplify your leadership position or enhance your brand positioning, our packages are completely bespoke to meet your objectives. We combine our events, reports, webinars, podcast and leadership network opportunities to create a package that compliments your wider marketing strategy and surpasses your expectations.
Take a look at our partnership prospectus to see how you could get involved.